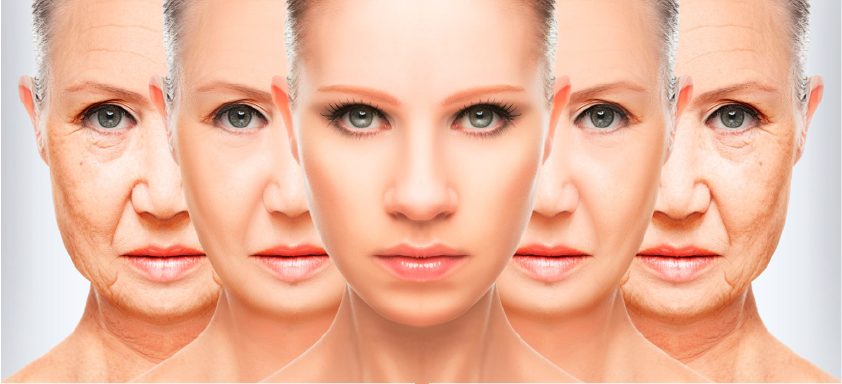 Think of aging as "that which happens to our bodies over time." This definition encompasses all the aging the human body goes through, as opposed to the signs of aging that occur later in life.
Some aging is caused by the body and its natural process. Other aging accumulates over time, like skin damage caused by sun exposure. As a result, aging is a combination of bodily changes and the impact of how we take care of ourselves.
In other words, aging is the impact of time on the human body, and it occurs on multiple levels:
Cellular aging: cells age based on the number of times they have replicated. A cell can replicate about 50 times before the genetic material is no longer able to be copied accurately, which is due to shortened telomeres. The more damage done to cells by free radicals and other factors, the more cells need to replicate.
Hormonal aging: hormones play a huge factor in aging, especially during childhood growth and adolescent maturity. Hormone levels fluctuate through life. Puberty brings acne and larger pores. As we get older, hormonal changes lead to dry skin and menopause.
Accumulated damage: accumulated damage is caused by external facts. Exposure to toxins, the sun, harmful foods, pollution, and smoke take a toll on the body. Over time, these external factors can lead to tissue damage and the body falls behind in its ability to maintain and repair cells, tissues, and organs.
Metabolic aging: As you go about your day, your cells are constantly turning food into energy, which produces byproducts that can be harmful. The process of metabolizing and creating energy results in damage to the body over time. Some believe that slowing down the metabolic process through practices such as calorie restriction may slow aging in humans.